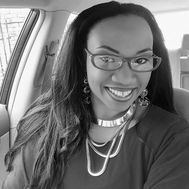 Dr. Kahala Bolton, CEO/ Executive Consultant
Certified Nonprofit Consultant |Certified QuickBooks ProAdvisor| Leadership Coach|Domestic Violence Advocate
Kahala brings over 20 years of expertise in Nonprofit and Small Business. She has an educational background in Leadership having obtained a doctorate in 2013. Working with nonprofits and small businesses is Kahala's passion. She enjoys partnering and seeing organization take strategy plans seriously and then growing and furthering their missions in ways unimaginable. She considers her self a student, always learning the latest trends, updates and things that are needed to be known in the industry. This affords her to help her clients be everything they aspire to be. Her motto is "Making an Affect is Everything" and she believes if an organization is not making an affect at the stage they are in, they need to be partnered with the right people to show them how it can happen. In addition to her professional work, she is also an advocate in the nonprofit community, serving as a leader/ minister in her church community and Women on Fire for God, founder of Hear Her Cry Foundation geared toward domestic violence, and volunteering with many organizations to help them build communities within the Southwest Dallas Area of Texas. She has served on many boards and auxiliaries but her greatest joy is mentoring other young women to be great leaders for tomorrow. Kahala is a devout Christian and attributes her successes to the plan that God has orchestrated in her life, thus the reason she knows she must give what has been given to her to affect the lives of others.



---
---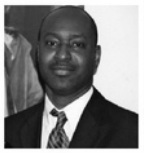 Patrick Bolton - Technology Director

Patrick Bolton joined BMG Affect in 2008. Today he serves as the Technology Director, where is he responsible for managing BMG's IT Operations.

His career includes over 25+ years of expertise in Technology combined with an educational background in Computer Information Systems. Technology is his passion and he brings a diverse skill set to the BMG family as it relates to technical needs. He is constantly abreast of the changing trends that will benefit and be an asset to any organization. His thorough and relentless pursuit of staying in the know has afforded BMG and their clients the ability to stay ahead of the technical curve. He is committed to volunteering in his community and has been serving as a mentor to At Risk Youth boys for the past 10 years.
---
---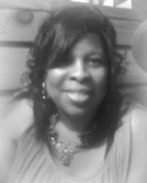 Linda Raines - Senior Managing Consultant
Linda brings over 30+ years of expertise with a diverse background of knowledge crossing from Non-profits to Corporate America combined with an education in Business Administration. She has a heart to see people fulfill their mission in life. She has cultivated a high level of customer relations and prides herself on ensuring that each client fills as though they are our top 5%. She looks at each client with a eye level of detail to ensure we are providing every resource possible to meet their business needs. She will go the extra mile to know our clients feel that we have met and exceeded their expectations. Linda enjoys been involved in her local church and community. She has a heart for young girls and women and has devoted her time in mentoring them to aspire great things in life through life skills and her Christian beliefs.
---
---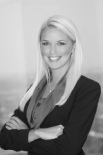 Nicole Jennings - Consultant
Nicole brings fresh insight to the BMG family combined with an educational background in Accounting. She has served a variety of organizations helping them to identify profitability along with accurate financials to have a clear picture of business productivity. She has a keen eye for detail and has been extremely successful in helping organizations identify areas of improvement relating to operational processes.
---
---

Blythe Kissenger - Consultant
Blythe brings a wealth of knowledge to the BMG Family with an educational background in Nonprofit
Administration. She has worked

diligently

to remain on the ground level of what is

happening

in the industry to ensure that we are able to create strategic plans that will aid in organization growth and process improvements.
As an avid supporter of the nonprofit community, Blythe has served on boards, in auxiliaries, and volunteer to many organizations in the Dallas/Forth Worth Metroplex.
---